Philosophy
At Domaine Haut Ventenac, Rémi and Grégoire are redefining Bordeaux wine without ever forgetting their origins. Both coming from an agricultural background, they are committed to producing wines that offer a pure expression of terroir. To do so, they have adopted an approach that respects nature and favours experimentation over dogmatism. Their diligence and precision provide a framework for creativity, resulting in wines that are easy-drinking yet substantial, regular but never ordinary.
The origins of Domaine Haut Ventenac hark back to peasantry. Located in the town of Tayac in the Gironde department, at the heart of a green and hilly landscape near the Dordogne River, the estate originally functioned as a polyculture farm, where wine-growing activity combined with the production of timber, fodder and cereals, along with cow breeding. Back then, the estate produced wine mostly for family consumption.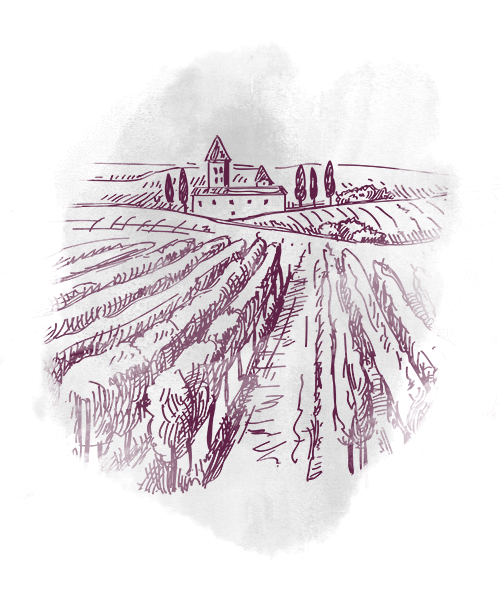 The history of the estate took a new turn in 1991 when Michel Bucherie, originally trained as a mill/turn machine operator, decided to follow his heart and took over the family business. Convinced of the quality of his terroir, he expanded the vineyard, which in just a few years grew to 16 hectares. Back then, the harvested grapes were sent to a local cooperative winery for processing.
When the third generation arrived at the helm of the estate in 2019, Domaine Haut Ventenac turned a new page. Michel Bucherie's son Rémi took over the destiny of the property, with the help of Grégoire.
Sharing an agricultural background, a love for the rural lifestyle and its traditions, and a passion for the wines of Bordeaux and other French regions, the two first met through their BTS program in viticulture/oenology.
After a suite of experiences at various Bordeaux châteaux, they decided to join forces and take over Domaine Haut Ventenac to produce wines in their own style, with just the right balance between tradition and modernity.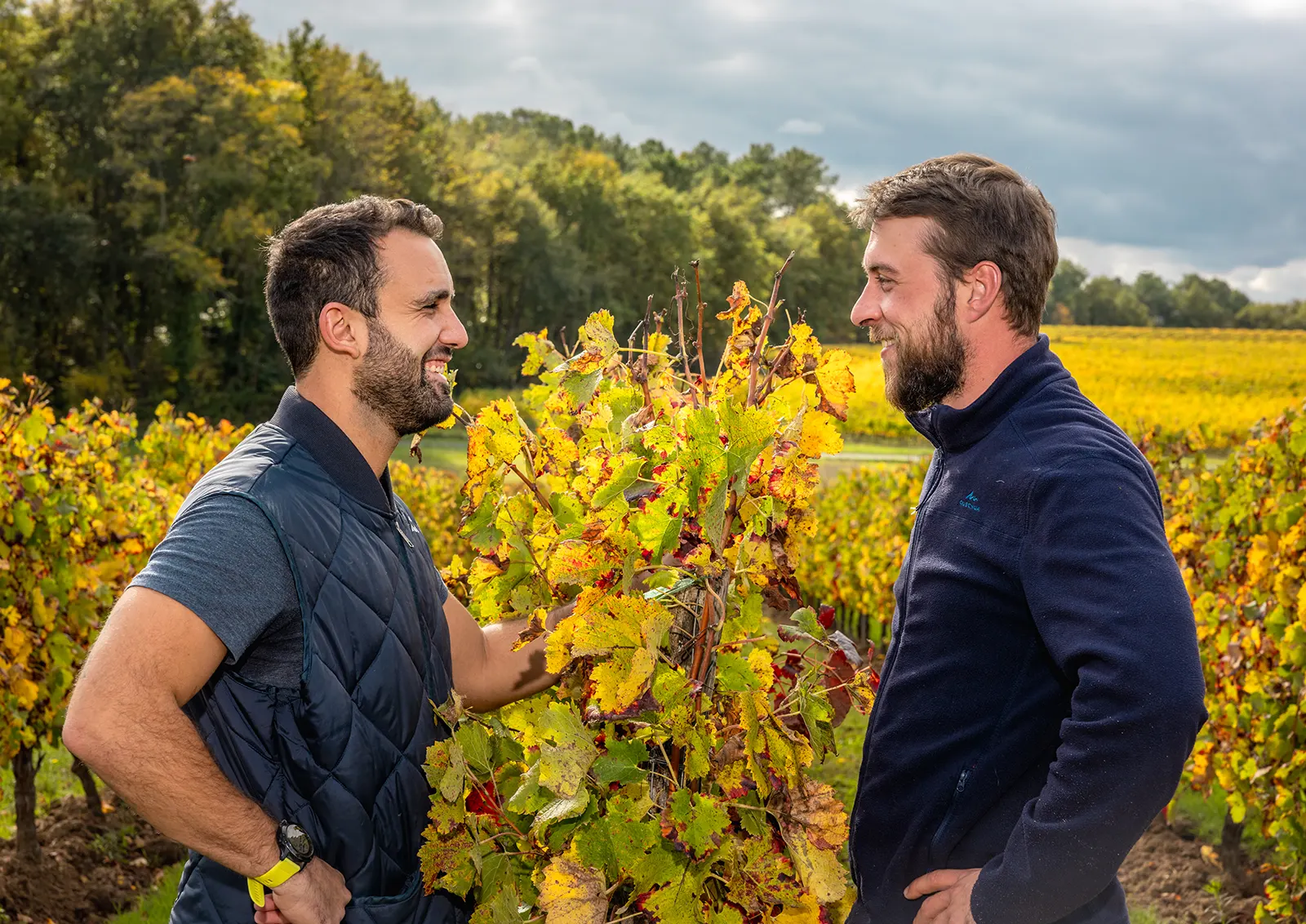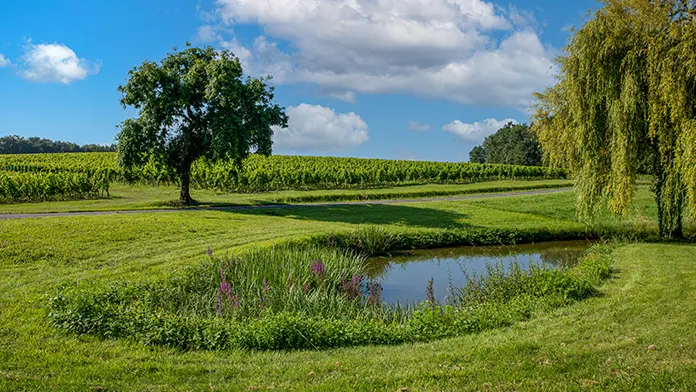 The contiguous vineyard of Domaine Haut Ventenac is located in the smallest of the Bordeaux appellations, Francs Côtes de Bordeaux. More precisely, it is situated on a plateau that reaches 80 metres above sea level and surrounded by a rich and varied natural environment, which is preserved to ensure exceptional biodiversity.
The property's 22 parcels are planted with vines aged 40 years on average, the oldest of which are 60 years old. Merlot, representing the majority of the plantings at 80%, shares the vineyard with Cabernet Sauvignon (10%) and Cabernet Franc (10%).
The property's terroir comprises clay-limestone soils, which are rather cool, and loamy soils upon a clay-rich subsoil.
The property's deep soils significantly limit water stress during periods of drought.
These characteristics result in balanced and artisanal wines that are energetic, aromatic and gourmand.
While the preservation of and respect for the environment have always been at the core of their philosophy, Rémi and Grégoire decided to go a step further upon their arrival at the estate, in order to produce wines that are exceptionally pure. Organic conversion was launched in 2021 and technical innovations implemented shortly thereafter.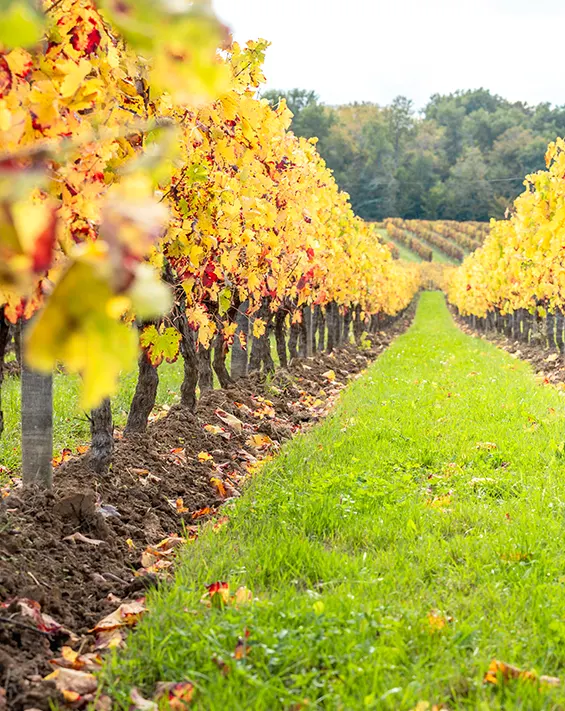 The soil work, already in place at the estate, has been enhanced and optimised. The soil amendments have been reorganised, with the introduction of green seedlings, which serve to nourish the soil and improve its structure. As a clear expression of the estate's experimental philosophy, a portion of the vineyard has been left untreated in order to gain a deeper understanding of the behaviour of the vine and its diseases. The team hopes this research will provide the insight necessary to develop more precise, adapted and effective practices, while also allowing for a minimal intervention approach, which nevertheless ensures exceptional quality.
The estate's philosophy is reflected in gentle and limited interventions at the winery. The vinifications are carried out on a parcel-by-parcel basis and the extended fermentations take place at temperatures below 25°C. At Domaine Haut Ventenac we speak of "infusion" rather than "extraction." Our aim is to produce a fruity, aromatic and brightly flavoured must, without any harshness. In the same vein, the use of oak is the exception rather than the norm, and only indigenous yeasts are selected to produce pure "terroir" wines that are fruity, gourmand and approachable.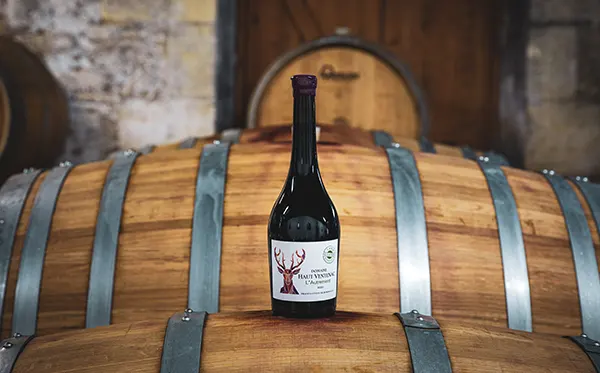 A passion is like a fine wine in that it is more enjoyable when shared! We would be delighted to welcome you at Domaine Haut Ventenac and to share with you our values, know-how, vineyard and wines, which are made by passionate wine lovers.